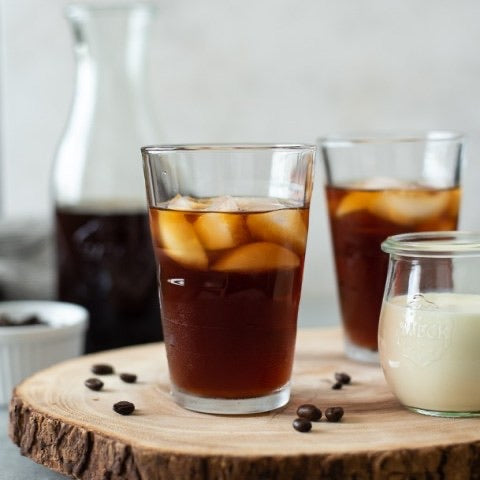 Cold Brew Blend
Regular price $0.00 $17.00 Sale
A blend designed for cold brew. This is the same blend we use in our cafe and at our mobile mini. A blend of Central American and African coffees that gives a well rounded rich tasting cold brew. Enjoy! 


For cold brew concentrate we recommend starting with a 1:8 ratio of coffee to water and brew at room temperature or in refrigerator for 16-24 hours. Dilute 50/50 with water or to taste. Adjust your dilution ratio or brew ratio to fit your personal taste. 


For a ready to drink cold brew try a 1:14 ratio of coffee to water and adjust based on your taste. Brew cold or at room temp for 16-24 hours.