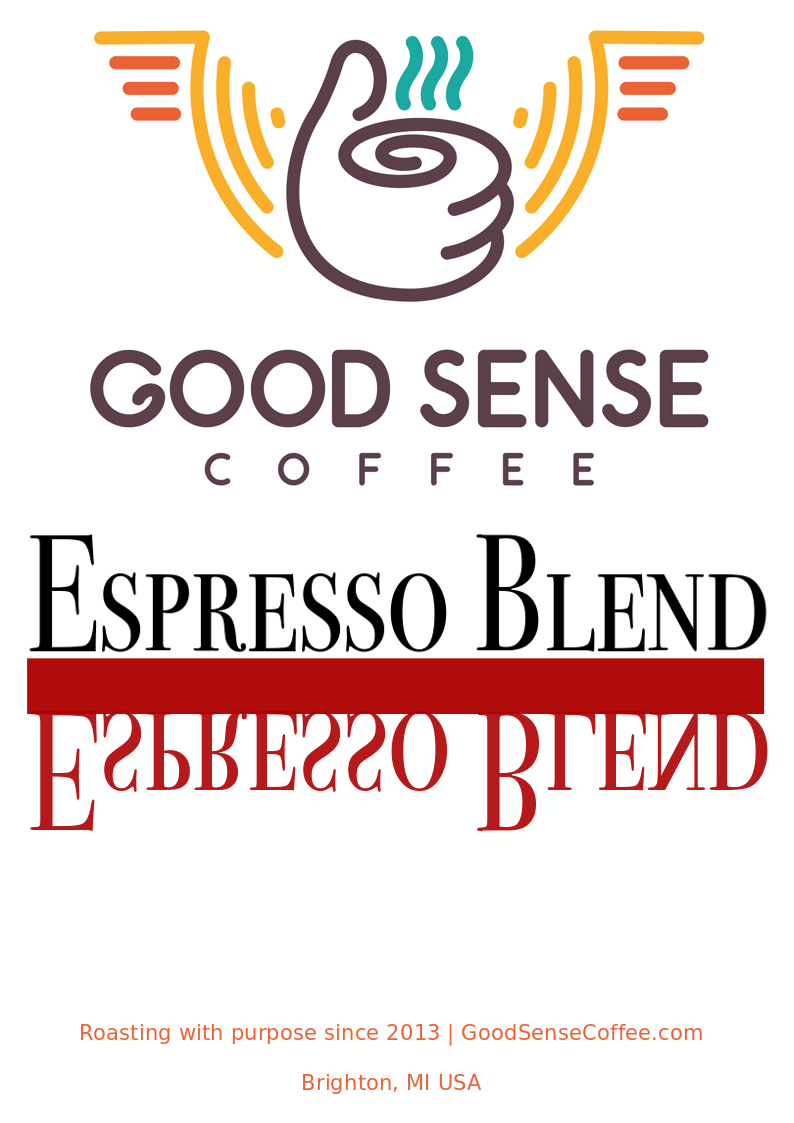 Good Sense Coffee House Espresso Blend
Regular price $17.25 Sale
This is the same Espresso we use in our Cafe to serve as straight espresso and as the backbone for our milk based drinks.
We feel it has the following qualities:
1. It is forgiving;  You can pull a great shot even if something about that shot prep is not perfect. 
2. It tastes amazing as Espresso; Drink it straight if you like it that way. It's not burnt and has outstanding flavor. 
3. It cuts milk well; Like milk-based drinks? Great that's what this will mostly be used for and it cuts milk in a way that allows the Espresso flavor to be present and  complement the sweetness of the milk. 
Full City (Medium) Roast 
Tasting notes: Sweet and clean. Great tartness with flavors of lemon, cherry that is balanced by toffee and cocoa.